Welcome to the Club 100 Charities website!
Club 100 is making a difference in the town of Lake Park.





THE SILENT EPIDEMIC
US 2019 Census shows that the town of Lake Park has a population of 8,556 and 15.6% or 1,335 people are living in poverty. Seven years ago, Club 100 Charities established a Food & Clothing pantry at St. John's Lutheran Church in order to help those who are struggling. This was outgrown, and the operation was moved to Bethlehem Haitian Baptist Church.
An overview of our efforts since 2013:
September 2014 – opened Food Pantry at St. Johns
2016 – moved to Bethlehem Chapel
140,000 families collectively served
580,000 members in family
1,912.000 food items distributed
380,000 clothes items distributed
122,012 donations of clothes to St. Ann Place – homeless
68,200 donations of clothes, food items to St. Georges Homeless Center
$3,178,179 food value distributed
Value of donations  = $403,756
We are blessed with over 48 volunteers!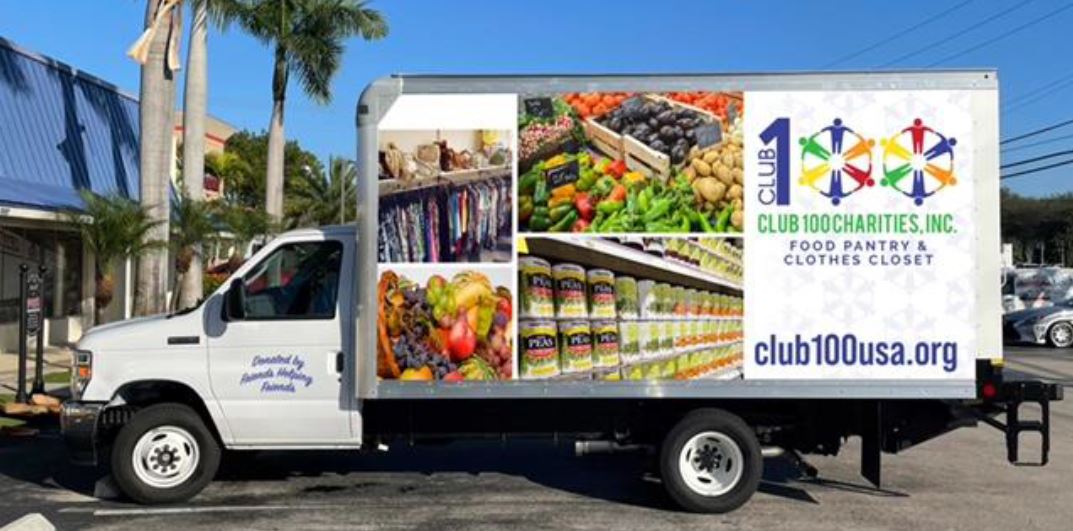 Our new truck… donated by Friends Helping Friends
Next steps…
We plan to develop an athletic program to benefit local youth